D'accord 3.0 has been released. CSci based in Hamburg has created a new user interface for their PDF comparison tool. New is a zoom window with a three-part synchronous display of PDF A/PDF B/diffs following mouse motion in the main window and with highlighting of the zoom area in the overall view. With the ALT key the user can get a fast flashing between PDF A/PDF B to highlight deviations.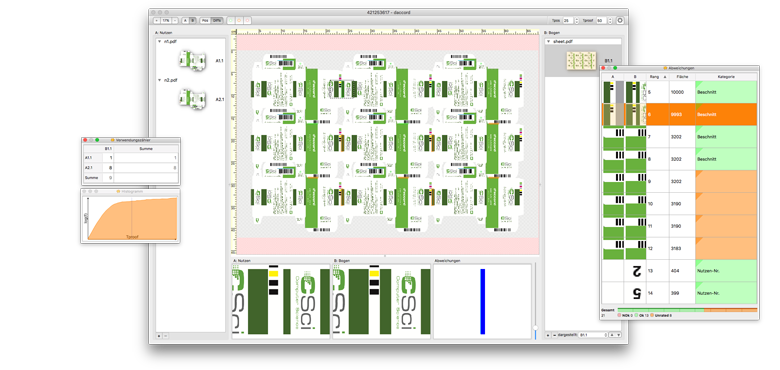 The new version is much faster thanks to the use of 64-bit technology and multicore CPUs.
In addition d'acrod has an additional report format and a new data format for projects with better compatibility between the Mac and Windows versions.
d'accord is built upon the Adobe PDF Library and shows you differences between PDF files – graphically and intuitively. Compare customer's artwork against imposition sheets or compare different versions of the same PDF file. Check your work before creating plates, consuming machine time or producing waste – and most important before delivering to the customer.
---
(Visited 59 times)
---