The text-based PDF comparison PDiff is available in the new version 3.0. The software from CSci is a modern solution for professional document comparison. The new release makes PDF comparison even more powerful thanks to an improved GUI.
PDiff shows all text differences between two PDF documents – as a comparison of the two PDFs and with markings of the deviations. So you can check intended revisions quickly and find unintended changes at first glance: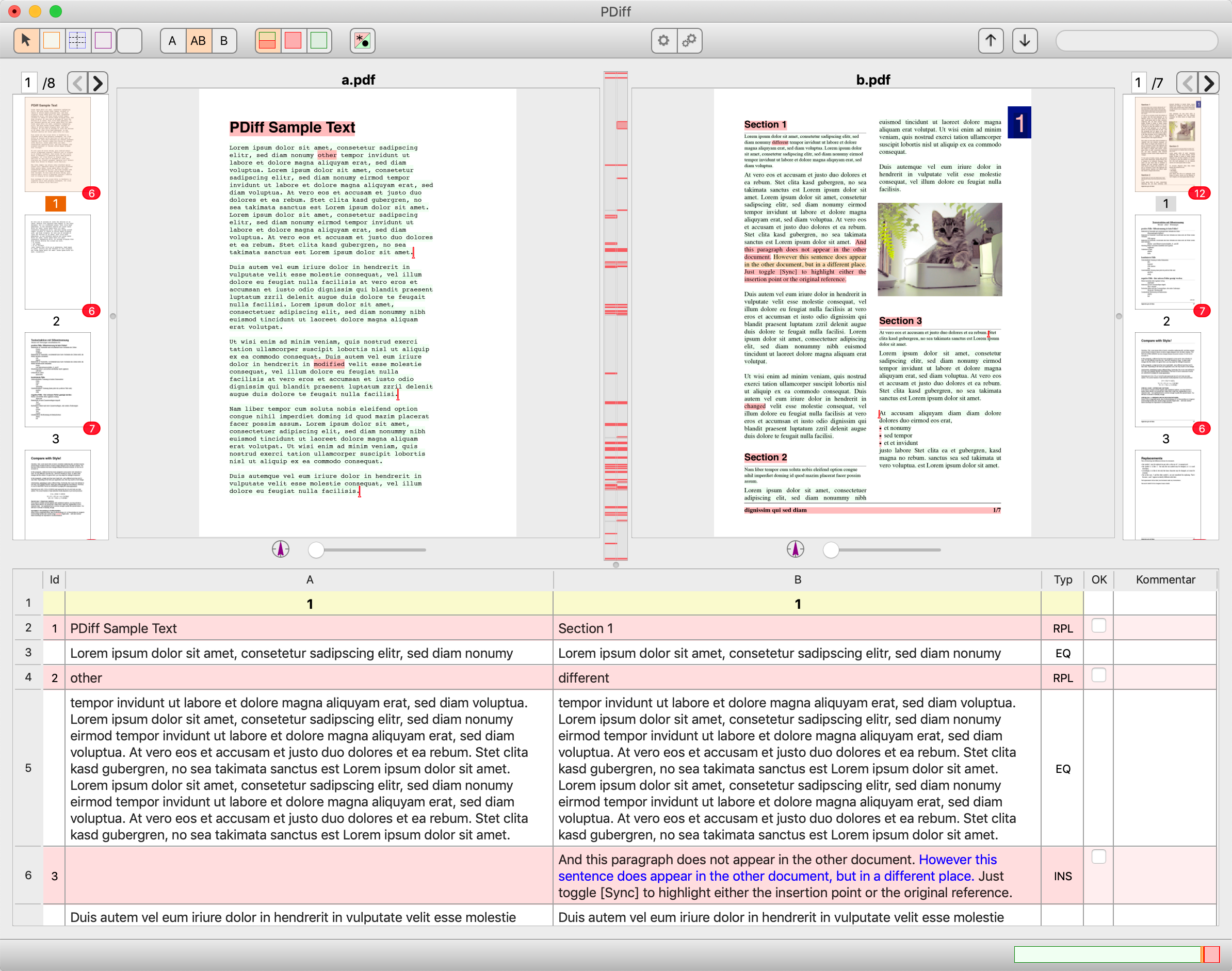 The GUI of PDiff 3.0 has been extended with page thumbnails for both PDF documents for fast page navigation. Page by page error counters on the page thumbnails make it easier to find differences and a new mouse wheel support allows fast viewing of long documents. With the new functions, the user quickly gains an overview of the existing differences, even with many document pages or complex layouts.
The differences can be accessed and examined in the GUI with several navigation tools. Optionally, differences can be explained with comments or hidden with OK marks. Multiple, systematic differences between both versions can be efficiently reduced with a replace function. PDiff 3.0 now also supports regular expressions in the search and replacement string, allowing even more powerful replacement rules to be defined.
The comparison result can be used to generate a PDF report with a page-by-page comparison of the two input documents.
(Visited 103 times)
---